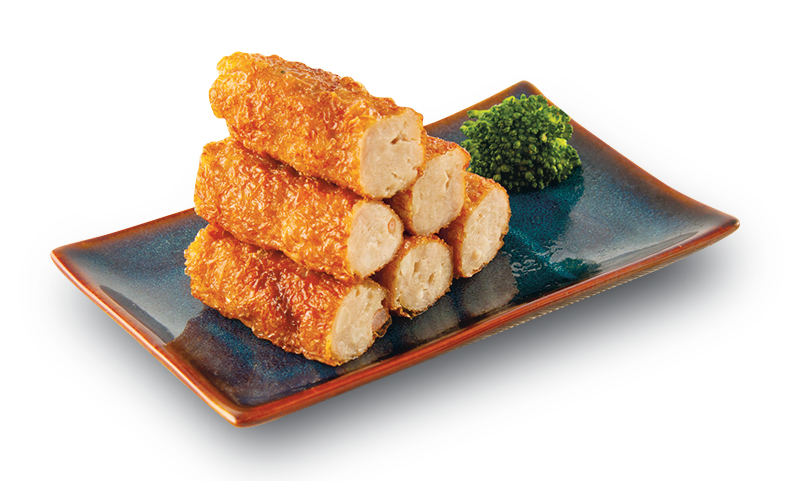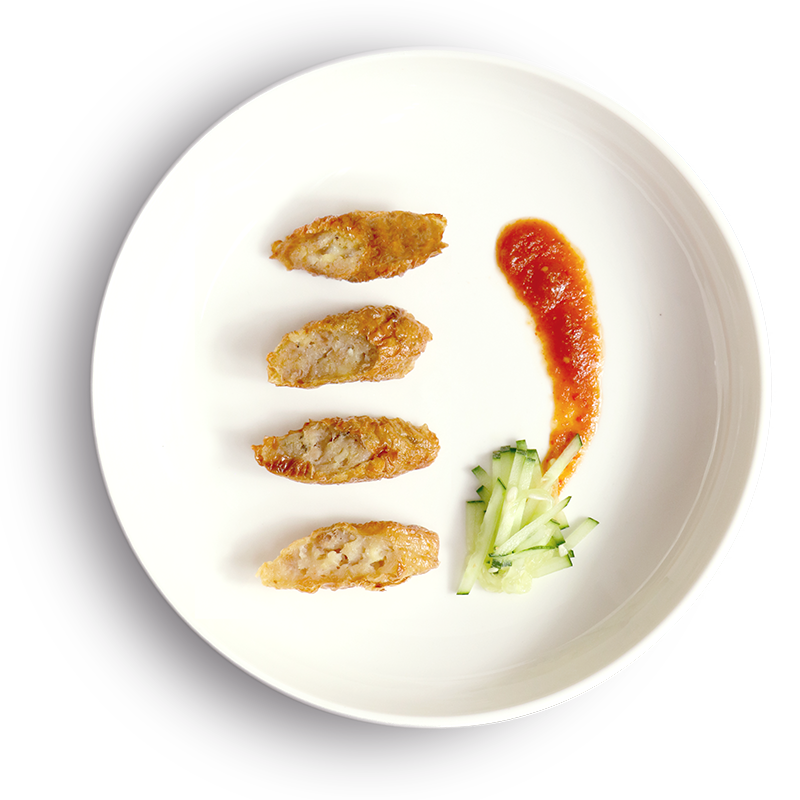 A Singapore Heritage Brand
A Singapore heritage brand, Hock Lian Huat Foodstuff Industry (HLH) is a leading manufacturer and supplier of Traditional Five Spice Chinese Snacks (Wu Xiang). Through years of innovation, today our brand has over 40 different types of Traditional Five Spice Chinese Snacks (Wu Xiang). We supply to many businesses in Singapore, ranging from hawker stalls to restaurants and hotels.
Besides producing foodstuff, HLH, as one of the oldest-running pioneers in the Singapore food industry, also contributes to the growth of our business partners by providing food consultation services.
To make our products even more accessible to the masses, we have launched a brand called Gim's Heritage that retails our popular Traditional Five Spice Chinese Snacks (Wu Xiang) in convenient packs. These products are widely available at the frozen food section of leading supermarkets, both locally and overseas. With Gim's Heritage, our customers can now enjoy our products in the comfort of their own homes.
Our Commitment
"We do not believe in cutting corners by using lower grade alternatives."
The HLH brand has passed the test of time because we adhere to a set of principles ever since our founding days.
Chief of all, we have taken every measure to ensure that the taste of our products remains true to the original, earning us a reputation as a manufacturer of authentic traditional Chinese snacks.We source for the best ingredients from reliable suppliers. Even with the rising prices of ingredients, we do not believe in cutting corners by using lower grade alternatives. We ensure that our food safety standards remain high by being accredited to well-known quality control systems, such as the HACCP (Hazard Analysis & Critical Control Points) food safety standards.
Innovation is also one of HLH's priorities. Our research and development have yielded many new and improved products that are well-received by our customers. Finally, HLH commits to build long-term relationships with our business partners, giving them strong and close support, and treating their needs with genuine regard.
Our Heritage
"HLH preserves the authentic taste of the original recipes, saving the best of Singapore's food heritage for the future."
The HLH story spans three generations. It started in 1928 when our founder, the late Tan Gim Teh, arrived in Singapore from Xiamen, China. The young Tan Gim Teh brought little with him in terms of worldly possessions. What he brought along though was even more significant – his well-kept family recipe.
So as a new migrant to Singapore, he made a living as a mobile hawker selling wu xiang (a meat roll seasoned with five types of Chinese spices), lean pork sausage, and pork liver roll served with sweet potato soup. All these proved to be his recipes for success because very soon many other hawkers started to purchase from him!
In 1964, Tan Gim Teh's youngest son, Tan Ah Lay, took over the reins. With a talent for creating new flavours, the young successor gradually added more snacks to his father's original range. His innovations marked the birth of what is popularly known today as wu xiang xia bing. It encompasses wu xiang, prawn crackers, Chinese sausage, meat balls, meat rolls, vegetable rolls, fish or seafood rolls, and many others. Making these snacks even more delicious are the special sweet sauce and chilli sauce.
Tan Ah Lay converted his father's hawker business into a shop at Xiao Po (the present North Bridge Road) and named it after his three sons – Hock, Lian and Huat. Today this near-century-old family recipe and spirit of enterprise are going strong in the hands of the family's third generation, helmed by Tan Ah Lay's second son.
The business now taps on modern technology and equipment to improve processes and productivity, while keeping to the same high quality ingredients used by its founder. By so doing, HLH preserves the authentic taste of the original recipes, saving the best of Singapore's food heritage for the future.
Authenticity
We use original ingredients in keeping with our generations-old recipe; we preserve the Singapore food culture by upholding the traditional ways of enjoying these foods.
Lifelong learning
Believing that there's always something new to learn, we encourage continuous learning and improvement to foster personal and professional development.
Quality Focused
Delighting customers, we constantly improve food preparation methods and service quality.
Building relationships
We encourage communication, care and teamwork amongst staff, and build strong rapport with customers.
Integrity
With high ethics, we abide by strict food safety and quality standards; we honour promises made to our stakeholders.
Our Mission
To our customers:

To purvey the best of Singapore traditional snack food that is authentic, high in quality and of good value.

To our foodservice clients:

To inspire confidence in our brand through food prepared with modern processes which bring out its original flavour.

To our employees:

To develop and nurture our people for continuous learning and improvement.
Our Vision
"To be a highly reputed Singapore snack food manufacturer who spreads our well-loved food heritage throughout Asia."